Jonas Bagnall
Born 1815
From the 1841 census we know that Jonas was born in 1815.
Baptism 26 February 1825
From this and the baptism records of some of Jonas' siblings, we know that his father, William Bagnall (senior) was a foundry worker who worked at times as an iron moulder.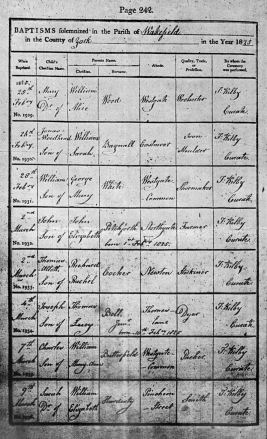 Family
From the 1851 census we know that Jonas had his own family.
Jonas and Hannah lived at Camplins Yard. This may well have been in the Stanley Road/Greenhill Road area though I don't know with any certainty.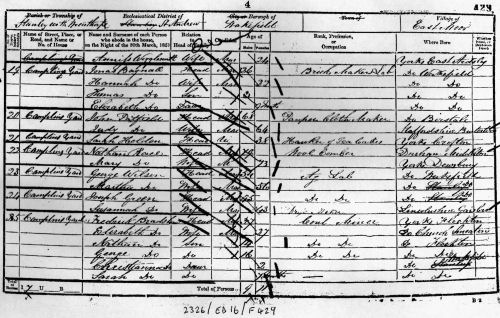 Their children are listed: